Hold On,Toby is the story of a little maple leaf bud on a very big tree. As he grows and matures, he encounters the wonder and forces of nature, and various critters and people of all sizes. Throughout his journey Toby is often told to 'hold on,' although he has no idea what that means. Hold On, Toby presents an opportunity to  experience the joy of each season and to glimpse an understanding of the cycle of life as expressed through the seasons of Toby's life.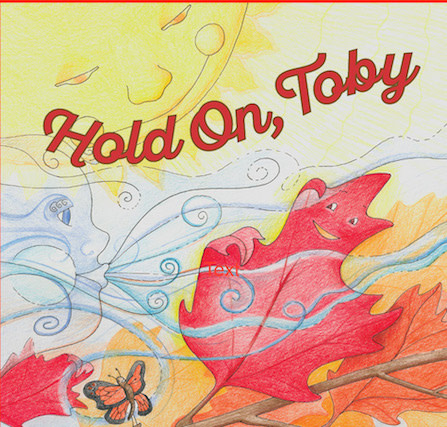 Author Janet Bierbower-Boucher wrote this book because she wanted children to become aware of, experience and learn to appreciate the cycle that occurs as a natural part of life — the renewal of life each spring, the blossoming of summer, the glory of the changing colors of fall, and the resting nature of winter. Moving through life with awareness of the natural cycles in our lives helps us to celebrate each season and to engage in the natural flow of life with appreciation and recognition of the miracle of life itself.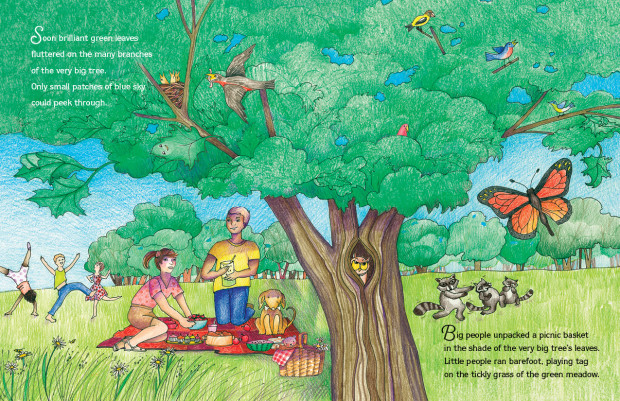 Hold On,Toby presents to young minds an opportunity to recognize and experience the joy and opportunity in each season of the year, and glimpse an understanding of the life cycle as expressed through the seasons of Toby's life.
The book is beautifully illustrated by the magical artwork of award-winning graphic designer Susan Andra Lion. The illustrations depict Toby's adventures as well as images of families and other creatures sharing activities in each season.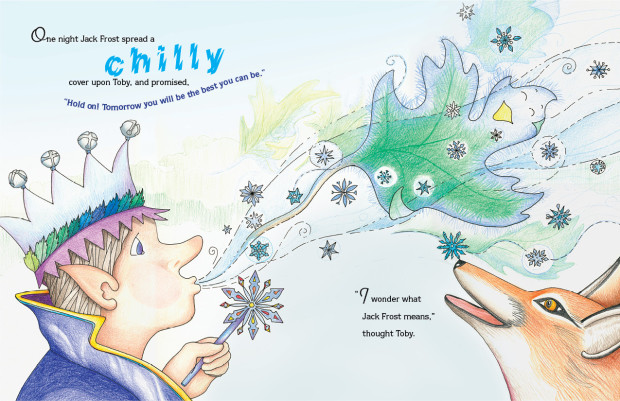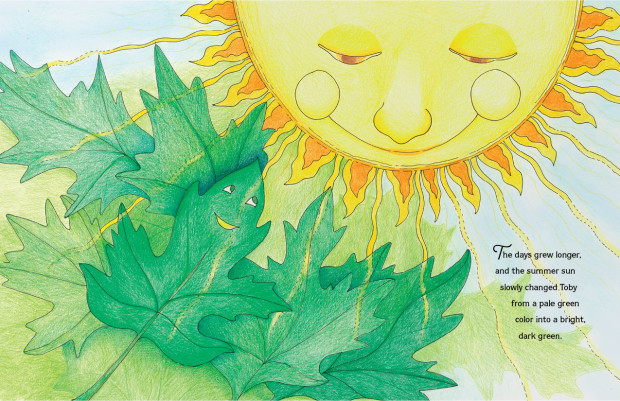 "The popular saying, "Wait for it!" flooded my mind with smiles as I read this sweet story. Life is comprised of cycles, and eagerness so often presses against them impatiently. Each one being so distinct in itself is filled with wonder and beauty to behold. If we could hold the rush of our souls, if we could tenderly wait for it, we would rejoice to see … the best is yet to be! The illustrations by Susan Andra Lion delight with the whisper of anticipation as a tender little leaf bud fills his cycle of life in full glory." Darleen Wohlfeil, Story Monsters Magazine
Save